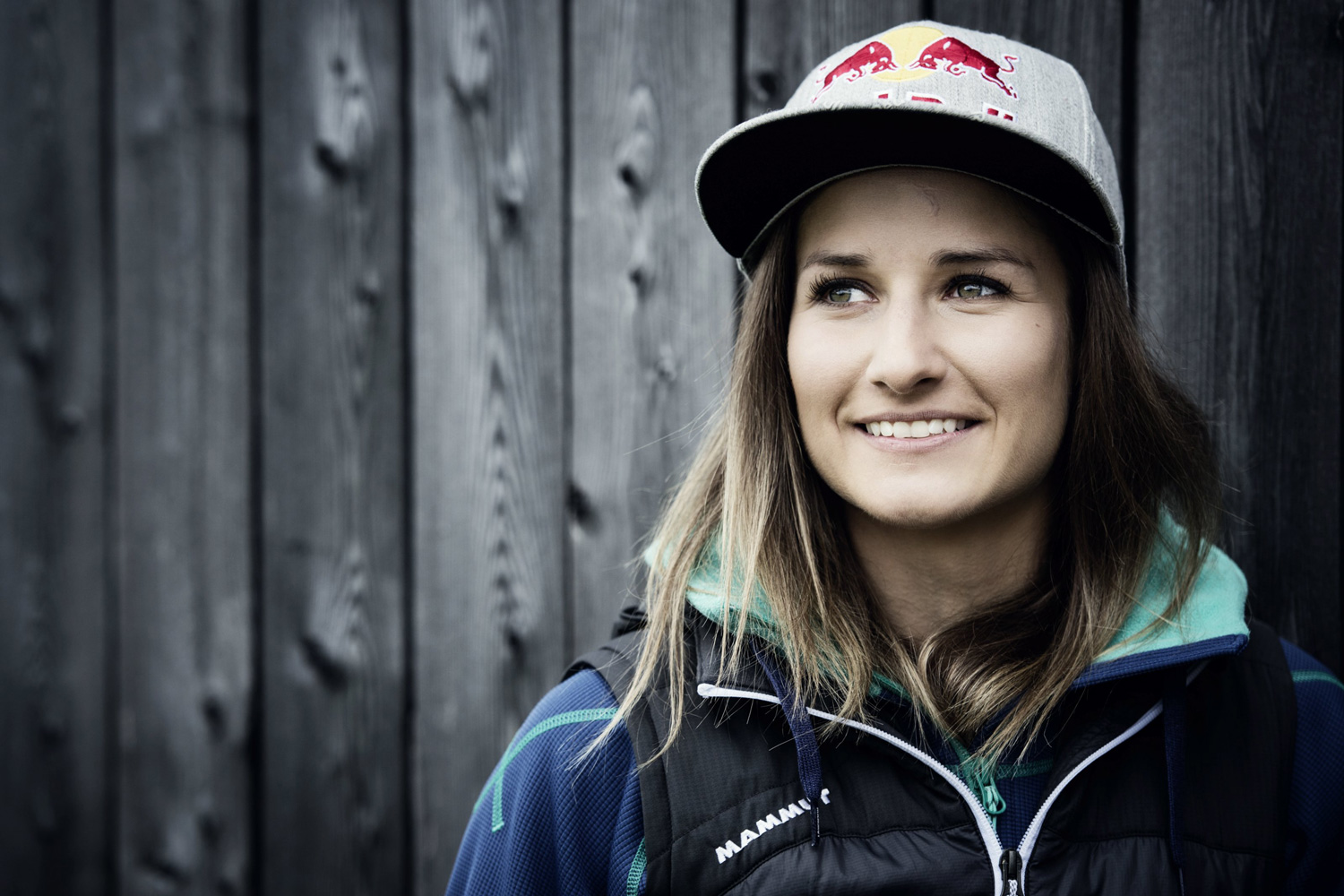 NADINE WALLNER
"The mountains are my playground." A quote from Nadine Wallner.
She was born on May 15, 1989 in Bludenz, Austria. In 2013, she became the youngest athlete to win the World Champion title in the Freeride World Tour. She was also able to successfully defend her title in 2014.
Nadine Wallner initially began her skiing career as an alpine ski racer. Through her father, an experienced mountain and ski guide, she already got experience in open terrain during her childhood and youth. At age 16, her career as a ski racer ended after a serious fall.
She then completed her training as a state-certified ski instructor and ski guide and has fully devoted herself to freeriding ever since.
"The powdering in steep slopes and sides means freedom for me. There is the opportunity to learn a way of life, as it would otherwise not be possible. I hold a great respect for nature and the mountains – and I am grateful for every moment that I can be a part of it."
In addition to skiing, Nadine Wallner is studying Sports and Economics at the University of Innsbruck.
2012: 2nd place FWQ3* Chandolin, Switzerland
2012: 1st place FWQ4* Nendaz, Switzerland
2012: 1st place FWQ3* Kitzsteinhorn, Austria
201: 4th place FWQ4* Hochfügen, Austria
2012: 1st place Freeride Festival Montafonby Eric Themel
2013: 2nd place FWT Revelstoke, Canada
2013: 2nd place FWT Chamonix-Mont Blanc, France
2013: 5th place FWT Kirkwood, USA
2013: 1st place FWT Fieberbrunn, Austria
2013: 3rd place FWT Verbier Finale, Switzerland
2014: 7th place FWT Chamonix-Mont Blanc, France
2014: 1st place FWT Fieberbrunn, Austria (Kappl)
2014: 2nd place FWT Snowbird, USA
2014: 2nd place FWT Verbier Finale, Switzerland
WORLD CHAMPIOONSHIP TITLES
2013: Freeride World Tour overall win
2014: Freeride World Tour overall win